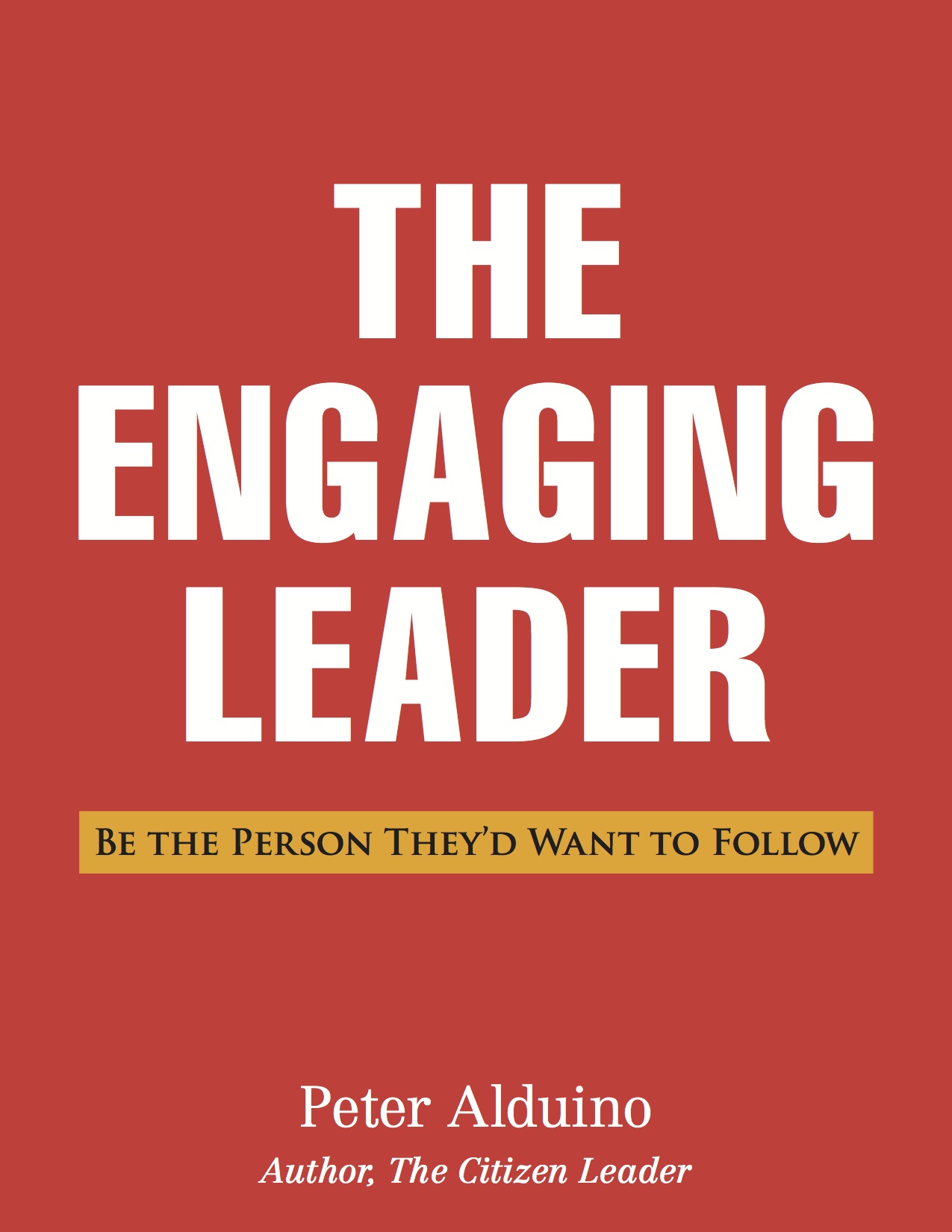 The Engaging Leader is a series of tutorials that prepares and prompts you to step into five essential roles of a leader, and be the person others would want to follow.  These roles are:
Visionary and Voice for Tomorrow
Conscience of the Culture
Champion of Innovation and Change
Coach of Your Talent
Trusted Partner and Collaborator
The Engaging Leader tutorials help you deepen your understanding and practice of these five essential roles.
You will learn:
Role-specific, interactive frameworks that will help you build a bond with your partners, staff and followers, and strengthen your capacity to engage their enthusiasm to participate, serve, act and persevere.
You will apply:
Practical tools that will help you diagnose, plan, communicate, share decision-making and distribute ownership with others in your group and in your community.
I have probably used this training more than any other training I've had at the company, and that's in 18 years.

—Store Manager, REI
The Engaging Leader strives to help you lead others in such ways that they will surge out ahead of you – and do so because, together, you and they are engaged in efforts that are meaningful to you all!
For each role, I have designed a tutorial that makes them understandable, personally meaningful and actionable. Each tutorial guides you to strengthen your bonds and engage the enthusiasm of the people you lead. Your success as a leader — indeed, the success of those you lead — requires you to take on the right role at the right time. Your success as a leader, and theirs, also requires you to consistently express yourself in ways that build and fortify your bonds so the members of your group will want to follow your lead.
The workbook for The Engaging Leader is a practical and practicable field guide designed for you to easily draw on, over and over, as you find yourself alternating among the demands and needs on you to: create and communicate a meaningful vision, craft a purposeful culture, lead innovation and change, coach the talented members of your team, build trusting partnership, and collaborate broadly.
I have every confidence that as you examine and apply each of these roles you will emerge a more engaging leader.
Peer Support
During the course of each tutorial, I encourage you to form peer support groups with other participants to share insights and practice new behaviors in a safe environment, with the intent of enhancing the learning for all.
My hope for you is that you emerge the person others would want to follow so that together you can make meaningful contributions at work, at home and in your communities.
Contact Peter Alduino
Contact me for more information, and if you'd like me to conduct a seminar based on any one of the tutorials for your group.
Read details about your investment here.